2017 National Theatre Company Grants Recipients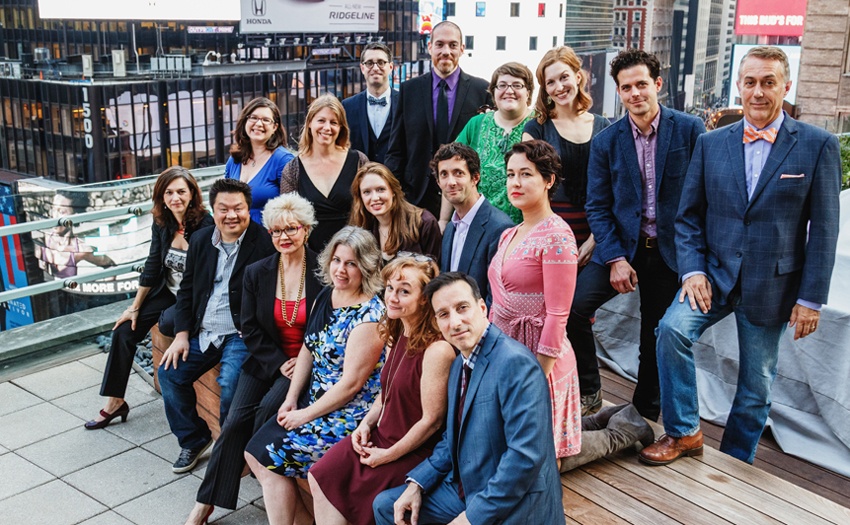 The American Theatre Wing has announced the recipients of its 2017 National Theatre Company Grants. This year's nine Initial Support recipients are: Blackout Theatre Company (Albuquerque, NM), Chicago Children's Theatre (Chicago, IL), Forward Theater Company (Madison, WI), Jewel Theatre Company (Santa Cruz, CA), Road Less Traveled Productions (Buffalo, NY), Short North Stage (Columbus, OH), The Millibo Art Theatre (Colorado Springs, CO), The Playwrights Realm (New York, NY), and Theatre Horizon (Norristown, PA). The Second-Time Support grant recipients are the following three companies: Ars Nova (New York, NY), Congo Square Theatre Company (Chicago, IL), and The NOLA Project (New Orleans, LA). The prestigious grants totaling $120,000 will be presented on Monday, October 30th at a private event.
Initial Support grants for the 2017 cycle in the amount of $10,000 each will be distributed for general operating support to these companies which, according to grant guidelines, have been in operation at least five, but not more than fifteen years, have articulated a distinctive mission, cultivated an audience, and nurtured a community of artists in ways that strengthen and demonstrate the quality, diversity, and dynamism of American theatre.
This year marked the second cycle of the Second-Time Support grants. These grants for the 2017 cycle in the amount of $10,000 each will be distributed for general operating support to companies who have already received the National Theatre Company Grant in grant cycles occurring between 2010 and 2015. It is the American Theatre Wing's hope to provide additional support for companies who plan to advance their work in a significant way and have a strategic goal to build the organization's capacity to continue to innovate and create a more dynamic American Theatre and have described an actionable plan to achieve that goal.
"Theater is an integral part of our shared cultural identity throughout the United States, expanding the dialogue between our neighbors and connecting us to one another," said Marva Smalls, Chair of the National Theatre Company Grants committee. "Our selection for this year's grants demonstrates how remarkable companies all across America, from Buffalo to Albuquerque and every place in between, are vital to continuing this venerated tradition."
"The twelve theater companies that we have bestowed with year's grants have demonstrated their invaluable impact on their local communities," said Heather Hitchens, President of the American Theatre Wing. "I am proud to be continuing the Wing's development and outreach to young and established theater companies as they continue to enrich their respective communities by producing outstanding work with these grants.
The American Theatre Wing has long shown its dedication to not-for-profit theatres through its Theatre Company Grants Program. After many years during which eligibility was restricted to New York City companies, 2010 marked a significant change in the granting of The Wing, resulting from extensive review by the organization's Board of Trustees. The ATW Grants have distributed over $3 million dollars over the past 60 years.
The application period for 2018 grants will open in the spring of next year.